Introducing Our Mobile X-ray Service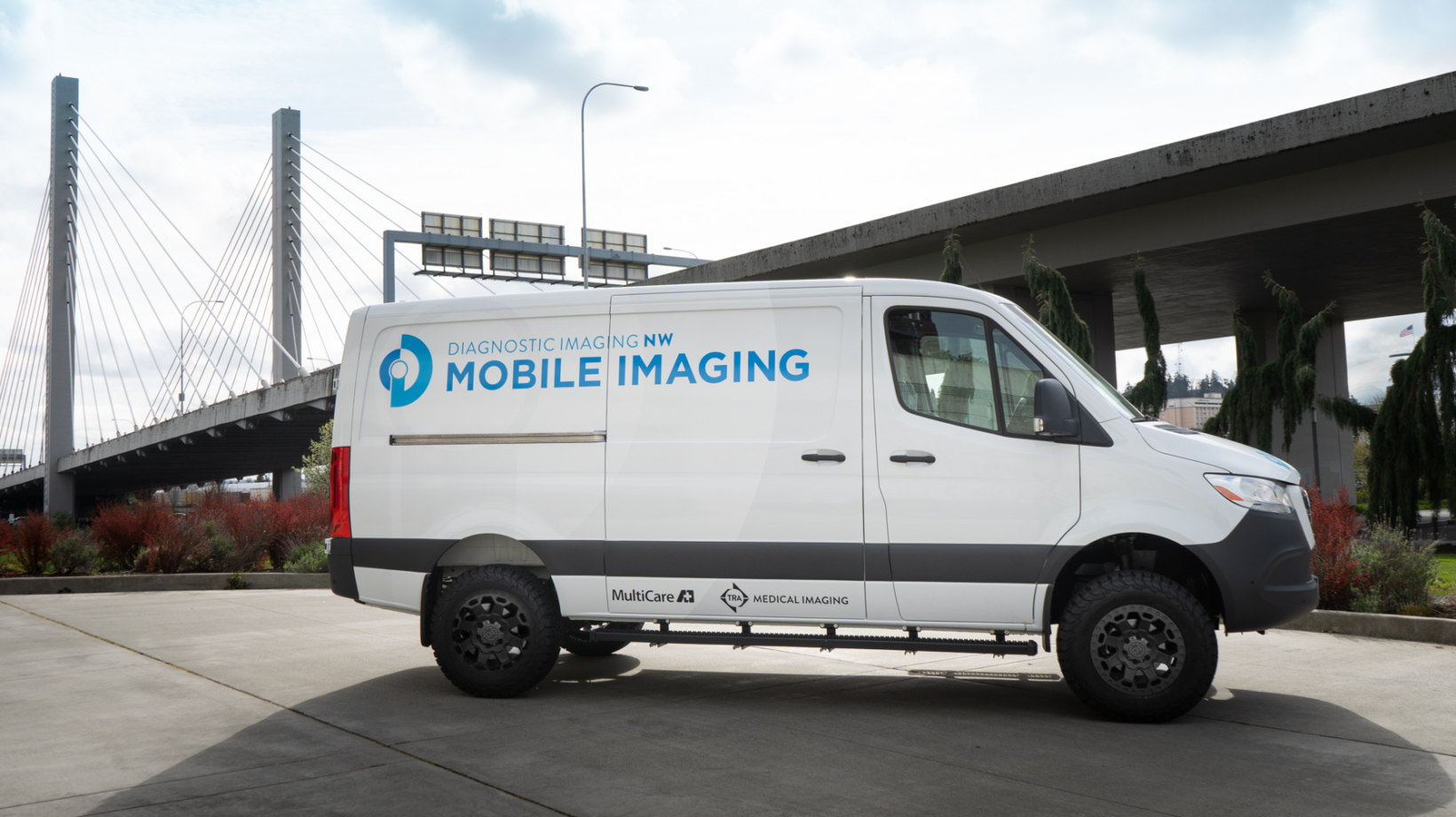 TRA Medical Imaging has a long history in the Pacific Northwest, providing comprehensive diagnostic imaging to all patients in all walks of life. We are proud to share we are launching our new Diagnostic Imaging Northwest Mobile X-Ray service in our most recent effort to give innovative, personal and quality care to our community.
DINW's mobile x-ray is not a new service, but instead an enhancement of our 20+ year old mobile imaging technologies. Now, with digital imaging, patients and providers save time and energy with a mobile x-ray with the same high quality of our in-clinic x-rays.
Patients who qualify for mobile x-ray are often homebound or unable to be transported to a clinic for a variety of reasons, such as fall risk or continual IV. With DINW's mobile x-ray service, our technologists go straight to the patient and can capture digital diagnostic images without disturbing them. Patients are cared for by our x-ray technologists from the privacy of their own home and even their own bed.
Roni, one of DINW's Mobile X-Ray Technologists, said she enjoys mobile x-ray work because of the people she gets to meet.
"I have the blessing to go into the home of someone who needs care," Roni said. "I sense they feel less vulnerable with a home base exam and their health environment is more in their grasp."
In addition to being private and personal, mobile x-ray is extremely efficient and the digital nature of the machinery can reduce the need for repeat exams, saving time and energy for patients and providers.
To learn more about mobile x-ray and our x-ray services, click here.