Diagnostic Imaging Northwest announces Sandy Benson as new Chief Executive Officer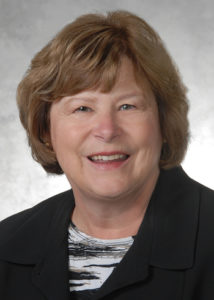 TACOMA, Wash., May 18, 2015 — Diagnostic Imaging Northwest announces the appointment of Sandy Benson as its Chief Executive Officer. Benson's proven leadership in strategic planning, business development, financial and operational management aligns with the achievement of Diagnostic Imaging Northwest as an American College of Radiology Diagnostic Center of ExcellenceTM .
"We are delighted to welcome Sandy Benson as DINW's CEO. With her excellent strategic agility and proven business acumen, she will play a pivotal role in leadership and success in our company's growth. We are confident in her expertise to support the core of our mission by placing emphasis on value-added services for patients and providers, as well as focusing on quality-driven performance with safety and commitment for the best patient care at every level," states Dr. Katherine Choi-Chinn, Executive Chair and Board Certified Radiologist.
Ms. Benson will report to both the Diagnostic Imaging Northwest Board of Directors and the Medical Imaging Northwest Executive Team. She will be responsible for the organization's management, operating team programs, and infrastructure. "I'm excited to have this opportunity to join Medical Imaging Northwest's organization. I look forward to working with the radiologists and staff and being part of this premier radiology group. My commitment is to provide quality and first-rate service to our providers and patients and I look forward to building relationships both internally and with all of our partners," says Sandy Benson, CEO.
About Diagnostic Imaging Northwest:
Diagnostic Imaging Northwest (DINW) is a collaborative alliance between Medical Imaging Northwest and MultiCare Good Samaritan Hospital. DINW provides diagnostic radiology services at five locations in Bonney Lake, Puyallup and Sunrise including MRI, CT, Ultrasound, Digital Mammography, and X-ray by a team of fellowship-trained radiologists.
Contact:
Rachael Costner, Marketing Manager
rcostner@dinw.com  |  (253) 583-8613